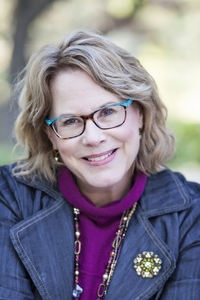 About Janet
As an author and creative journaling teacher, I encourage my audience to be brave and keep going! Writing can help anyone through life's transitions. 
Life doesn't turn out the way we think it will.
We often have a vision of how we think life will look. But when unexpected tragedies and grief happens, we feel somehow cheated or discouraged.   
Our pain, struggles, or grief are what clogs up our heart. Nothing in life is wasted, not even our struggles. They can point to our true calling in life.  
Times of transition and these "hard places" can actually become a treasure. It doesn't feel like that in the moment, but suffering can have a purpose if we seek out that purpose. New beginnings can happen anywhere along the way.
My own stories with struggle opened the door to new beginnings.
I've buried a son who died in his sleep at age 9. My husband began his battle with prostate cancer two years later. His fight was long and hard, but he lost. I myself began a battle with breast cancer a few years later. After my mastectomy, my daughter moved out-of-state for career reasons. I found myself in a very empty nest.
So I wrote my book Hello Nobody: Standing at the Door Alone - What to Do When Everything Changes. Today, I teach creative writing, journaling, and art journaling classes to adults and children, both online and locally in northern Kentucky.
I tell my story in hopes that you will tell yours too.
Posts and comments
No posts or comments yet.